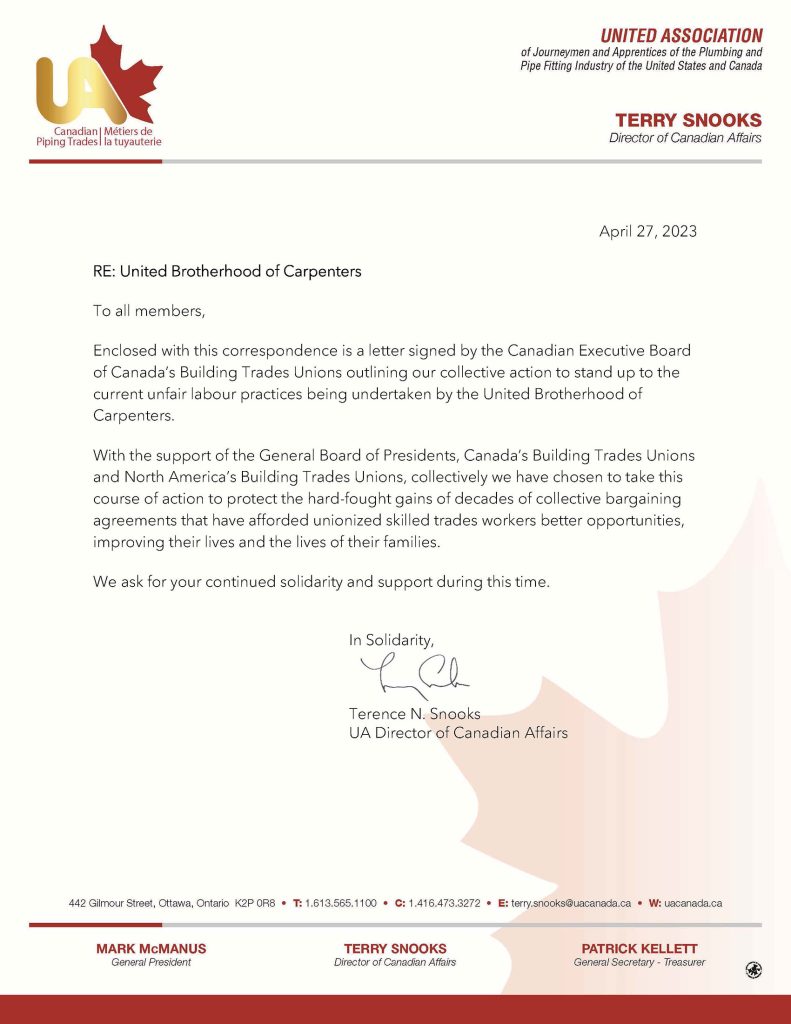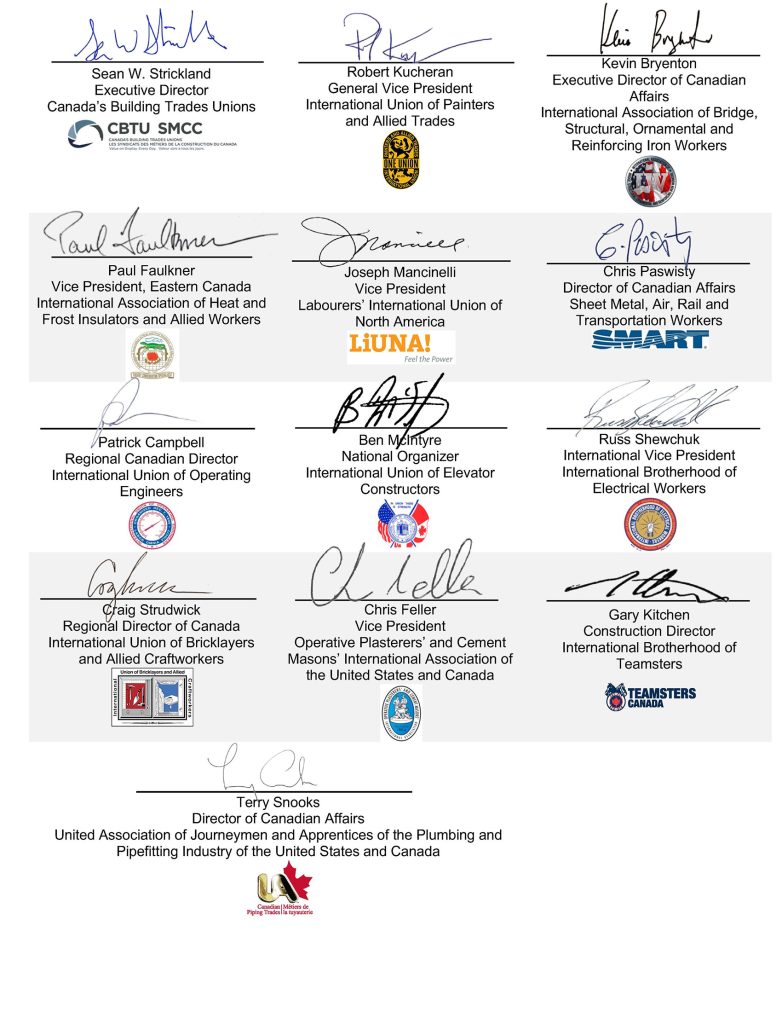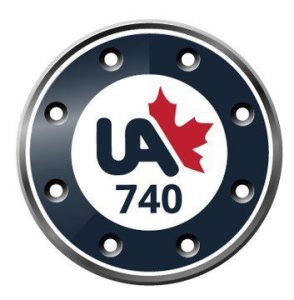 "Stability in our economy will only be realized by unity and solidarity among our Sisters and Brothers."
It's a very straightforward concept that has proven triumphant since the inception of Building Trades Unions.
When we're together on issues we are strongest!
I fully endorse the position of The General Presidents Board, North American Building Trades Unions, Canadian Building Trades Unions and the UA Canadian office.
Bob Fiander
Business Manager
Professionals in Piping